Charles Pabst – Another Norman Rockwell?
Charles Pabst's spectacular piece, "Grand Canyon Light" was selected for the cover of the latest edition of Saturday Evening Post.
This year marks the 100th anniversary of the Grand Canyon as a national park and this edition of the Post celebrated it in a big way with the stunning cover and a fascinating article "Rafting the Canyon." What an honor for Charles!
Pick yours up today!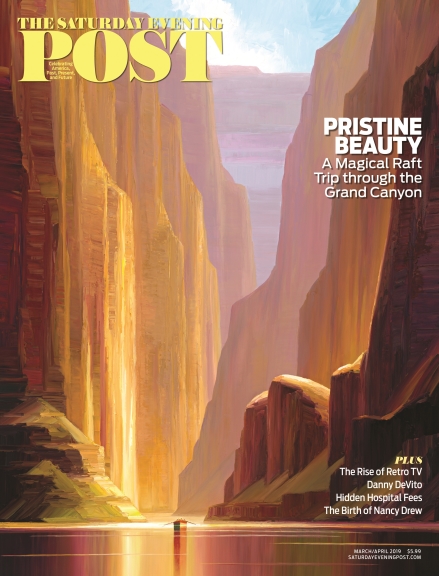 P.S. "Grand Canyon Light" is still available as a Limited Edition giclee.
Call any of our 3 galleries to purchase this memorable piece.