OUR VISION is to bring joy and beauty to the art collector and be a source of
inspiration for everyone who walks through our doors.
Select Location For Gallery Hours
Frequently Asked Questions
Our Team Behind the Scenes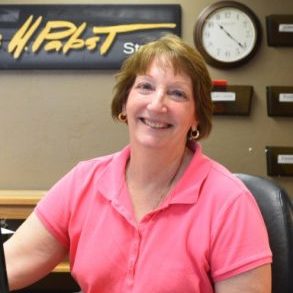 Receptionist
"What I LOVE most about my job is the people I get to work with. They are smart, funny, kind, and caring and I can't wait to come to work each day to see their smiling faces!"
Bookkeeping
Katie's love of order and colored labels is put to good use in the accounting department. She loves The Signature Gallery because of their commitment to customers and artists alike. In her free time, Katie enjoys baking, swing dancing, and spending time with her son.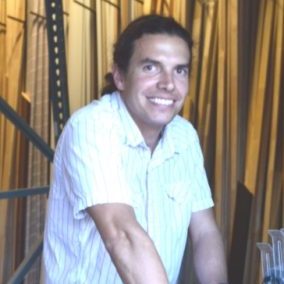 Head Carpenter/Framer
"I made my plans long ago, but God has determined my steps by bringing me to the Pabst family. I sing to the Lord because he is good to me, and for that I'm too blessed to be stressed."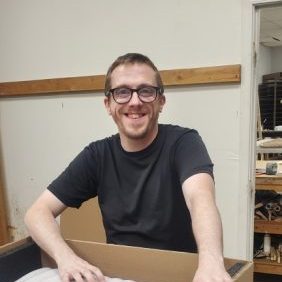 Shipping, Delivery, Installation
When we need to get a piece of artwork to a destination in a safe timely manner, Daniel handles everything with meticulous attention to detail, efficient service, & a cheerful attitude.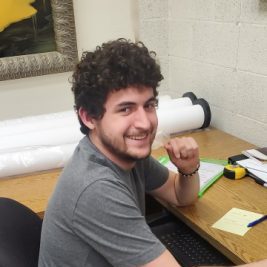 Art Tech, Print Maker
Andrew brings his art and design background into the studio, overseeing the scanning, color correction, and printing, of giclee prints with an artist's eye.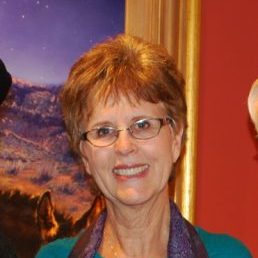 Manager
"It is a great joy it is for me to work with my husband, family, and a wonderful group of people in a family business. To be among all this talent and beauty is a great blessing. Thank you to all our collectors who make this possible."
Thank you for your interest in working with The Signature Gallery. Before submitting we ask that you please take a moment to review our website at  www.thesignaturegallery.com to determine if your work might be of interest to our gallery.
Please review the following guidelines before submitting:
We do not accept submissions via mail or on-site delivery.
Only on-line submissions will be reviewed.
We review artists every few months.
If we become excited about your work a gallery representative will contact you to make arrangements for an interview and viewing.
Submit the following items to art@thesignaturegallery.com for review:
1. A link to your website, or attached JPEG images of your most recent work
2. Retail pricing for all work
3. Bio and Resume
4. A list of all the galleries that currently represent your work
Scottsdale
7177 E. Main St.,
Scottsdale, AZ 85251
480-949-7003
Laguna Beach
220 Forest Ave.
Laguna Beach, CA 92651
949-376-4244
Santa Fe
102 E. Water St.
Santa Fe, NM 87501
505-983-1050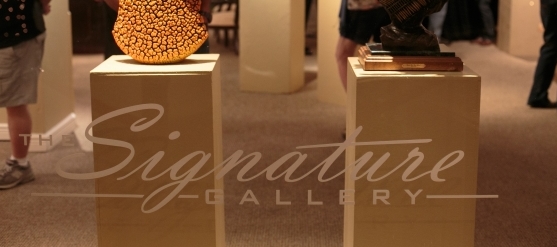 What our customers are saying...
"As usual you've come through for us!  Bob and Paula received Sunset Limited this morning and already have it hanging in their living room. They sent us a touching text message thanking the four of us! You continue to exceed our expectations." -- Gerry and JJ, Fountain Hills
I must tell you, you have a fine stable of artists presenting some very fine art. You and your quality staff have put together a First Class operation. Can't believe no one picked up Nature's Retreat before I did. I say that every time I look at it, like, "How did I get this?" Thank you for painting the small paintings for us "small" people."  --Steve, Bayonne, NJ  
 "After several hours in your gallery with excellent, pleasant and low-key guidance from you and others, I recently ordered Charles Pabst's "Colorado River" for my wife's birthday birthday.  It arrived in a timely fashion and this weekend it was unwrapped. Thanks so much for a very successful Birthday present for Geri. Great work."  --Russ & Geri, Del Mar, CA
"The painting arrived today and it looks fantastic! Wow, the colors are extraordinary! The framing matches very well and you packaged everything so nicely. Thank you so much for the time and service you gave me."  Peter, San Francisco, CA  
Contact us today and let us help you make your life beautiful!
Our friendly knowledgeable art consultants are here to help.
Scottsdale
7177 E. Main St.,
Scottsdale, AZ 85251
480-949-7003
Laguna Beach
220 Forest Ave.
Laguna Beach, CA 92651
949-376-4244
Santa Fe
102 E. Water St.
Santa Fe, NM 87501
505-983-1050