Vibrant Vistas with Reid Richardson in Santa Fe
October 20 @ 5:00 pm

-

7:30 pm

Meet contemporary landscape painter, Reid Richardson, during the opening reception of his debut show titled "Vibrant Vistas" with The Signature Gallery in Santa Fe.
Friday, October 20th
5 – 7:30 PM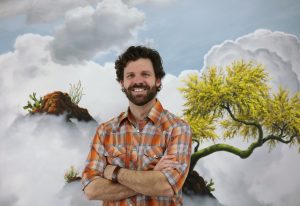 Reid Richardson communicates profound visions of hope for the future through extraordinary visual imagery. His distinct color palette, subject matter, and technique resonate with his ever-growing audience. Having an appetite for self-exploration in a modern world, his intention is to exploit the hidden meaning in the simple beauties of life's nuances. His brush is used to create bold images of poetic skies and surrealistic landscapes. His work has developed over the past years into a complex personal vocabulary of imagery that stirs emotion and engages the intellect.
His work transcends the boundaries of any particular painting style, creating a unique beauty that engages the intellect and the emotions of the viewer.
Be one of the first to see Reid's new collection and Meet the Artist as you enjoy appetizers, wine, and a beautiful evening in the heart of Downtown Santa Fe!
View Reid Richardson's Artwork